Home /
Commercial Services
Commercial Services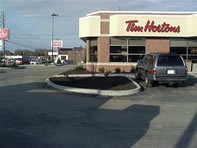 We all know that image is everything in today's business world. When visitors arrive to your property, what image do you want to give them?
Arlington Lawncare, Inc. prides itself in making you look good. We provide a "curb appeal" for your property that you can be proud of. Our area has the benefit of all four seasons, which is why Arlington Lawncare, Inc. has year round service.
It does not cost you anything to sit down with one of our representatives for a NO OBLIGATION EVALUATION of your properties needs. We will tailor a program best suited for your property, while staying within your budgetary requirements.
Please contact us and find out about the Arlington Advantage. Feel free to fax specs for any properties that are up for bid. Add our company to your mailing list for any future contacts. A reference list is available upon request.